The SER has general preparatory meetings and plenary meetings.
In a preparatory meeting all SER's matters are discussed, such as advice requests being under consideration, advices which are pending, research proposals, and social-economic issues.
In a plenary meeting advice requests under consideration and other advices which have to be determined are discussed and adapted and other important decisions are made on matters that concern the SER.
The SER usually meets every third Friday of the month. Extraordinary meetings can be inserted, if deemed necessary. Plenary meetings usually take place directly after a preparatory meeting.
The SER meetings are closed, with exception of the Secretary General and the policy advisors of the office of the Secretary office. If the Council deems it necessary to obtain more information or certain viewpoints about a specific topic or about a specific law proposal, external experts will be invited to the meeting to give a clarification on the topic in question.
More complex advices are handled in committees established for this purpose. The advices will be prepared within the committees then discussed in one or more meetings of the SER and established.
The committees that prepare the advices function the same way as the Council, generally of a tripartite character and consist of three groups: members of employers, members of employees and independent experts. At the request of the SER a non-council member could participate (temporarily or not) in a committee. This usually involves technical experts in a specific field of interest for the relevant advice.
The Chairman of a committee is in principle an independent member.
Click here for the 2023 SER meeting schedule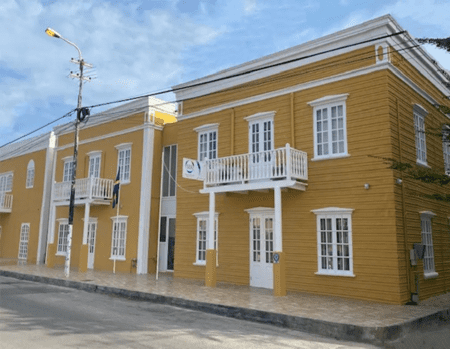 Social and Economic Council
Ansinghstraat #17
Curacao
Tel: +5999 461 5406 / 5328
Fax: +5999 461 5399