The Economic and Social Council (SER) is a permanent advisory and consultative body whose task is to advice the government and the Parliament on the social-economic policy to be conducted, matters of social-economic nature and on legal regulations of a social-economic nature.
The advice given by SER will be guided by applying a broad concept of prosperity, which not only concerns material progress, but also aspects of social welfare and a good quality of living environment, in short, a sustainable development of the community.
Hereby, SER uses several objectives when providing advice:
A balanced economic growth that should lead to sustainable development; an increase in employment or a balanced development of employment and a highest possible number of employees participating in the labor market; a balanced balance of payments; a balanced / reasonable income distribution.
The last few years, in addition to the aforementioned objectives, when issuing advice, the SER has also taken into account the objectives such as sound government finances, a sustainable social and retirement provision and affordable and accessible medical care.
One of the most important duties of the SER is the creation of social support for socio-economic policies, formulated in the SER's recommendations to the government.
This can be achieved by discussing the government's policies and policy intentions in a tripartite setting with the representatives from employer's and employee's organizations and independent members – by giving solicited and unsolicited advice on this. Various social organizations also get a sympathetic ear at the SER, depending on the subject to be advised, these organizations are invited by the SER to bring in their relevant expertise.
Thus, advices from the SER can contribute to social consensus on various local topics on the socio-economic field, with the broad concept of prosperity guiding. To create support for the implementation of the policies, solidarity and the willingness to work together is imperative.
Besides providing advice, the SER also considers its task to be a platform where relevant socio-economic issues are discussed, sometimes as part of an advisory process, sometimes for the purpose of exploring and placing a topic on the agenda.
The SER offers social partners a platform, a forum, to consult on issues that concern employees and employers. With these consultations, an environment can be fostered, in which social partners focus on sustainable social and economic developments on the basis of a shared vision.
In summary, the SER strives for a qualitative contribution and broad-based support with regard to common ground (consensus) on socio-economic issues in which social welfare and sustainability are important starting points.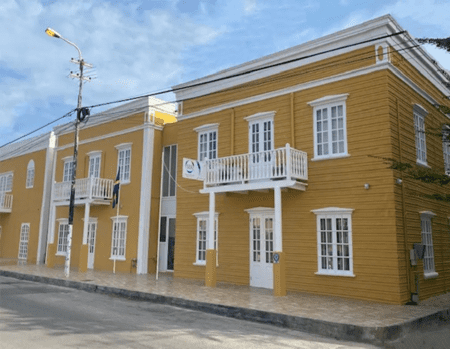 Social & Economic Council
Ansinghstraat #17
Curacao
Tel: +5999 461 5406 / 5328
Email: info@ser.cw